6 craft ideas for upcycling wine corks – The Waste Management & Recycling Blog
After reusing or recycling your empty wine bottles, you may be left wondering what you can do with the leftover corks.
Whether you've found yourself left with a collection to shift or need inspiration for your next craft project, reusing wine corks is incredibly easy and fun.
Can you reuse wine corks?
Good news – it's straightforward to sterilise wine corks and give them a new lease of life.
After careful cleaning, wine corks are versatile additions to any craft box. The only 'rule' when reusing wine corks is it's best not to use them to seal a new wine – bacteria may have contaminated the old cork, which in turn may affect your wine. On a health basis, we don't advise it.
How to clean wine corks
It's essential to clean your corks first to ensure they are safe for upcycling projects.
It's easy to clean them at home by steaming or boiling them for an extended period of time, ensuring any unwanted bacteria and smells are eradicated. Around 90 minutes should do the trick, then leave them to dry completely before using.
What to do with wine corks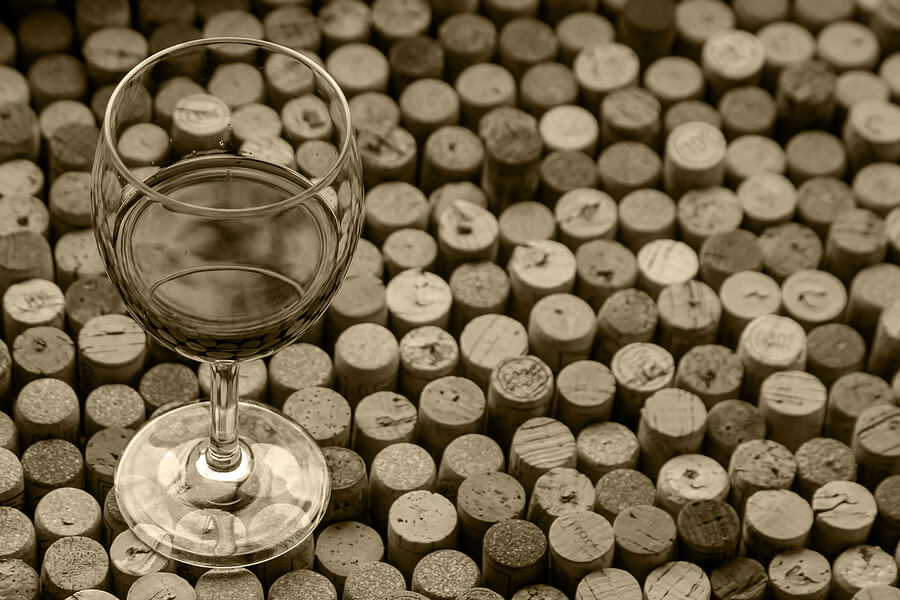 There are plenty of craft projects with wine corks out there for you to try. We've highlighted some of our favourites below.
'Rustic chic' is trending in interior styles, and this wine cork crafted monogram makes the ideal housewarming gift. Wooden letters are easy to find in most DIY shops or online, and then it's simply a case of covering the base with your glued corks.
Entertain the kids in winter and get them involved with this homemade festive edition of noughts and crosses. You'll have hours of fun with the little ones painting these adorable reindeer and snowmen figures, and the result is an eco-friendly game that you can cherish for years to come.
These cork keychains look cool and have a practical purpose too – keeping your keys afloat. Take them to the beach and enjoy peace of mind next time you go for a dip. Get some small screw eyes and thin rings and insert them into the undamaged end by the corkscrew.
If you're stuck on what to do with your leftover champagne corks and have a big event or wedding coming up, assign seats with these pretty carved out cork placeholders. They also make great wine/cheese labels for vineyard themed events. All it takes to make these is a sharp knife, a steady hand, and patience. Ensure you chop off an edge so the cork lies flat before slicing into the cork for an area to place your card.
Jazz up your plain glass vase with a selection of corks, turning a passed-over piece into a stylish conversation starter. Get yourself a cube or rectangular shaped vessel, your cork collection, and some heavy craft glue, before arranging and glueing your corks as you wish. Don't be afraid to cut the corks to size or even arrange them in a decorative pattern.
Did you know that soaking natural cork in acetone alcohol for a week will turn them into candles? Take care when lighting them, as they'll produce a bigger flame than standard candles – recommended for outdoor use only.
What to do with synthetic wine corks
Many wines now come with synthetic corks, which are plastic sponge tubes that sometimes have a mushroom cap.
Most craft projects out there can also be undertaken using synthetic corks, especially where the material itself is not critical to the end result, i.e. it's just for decoration. Don't use the plastic corks if you're doing anything with heat, as these will melt and leave a nasty residue.
Other practical uses for synthetic wine corks include cabinet door bumpers, furniture handles, DIY washers, or even protective caps for knives.
Can you recycle wine corks?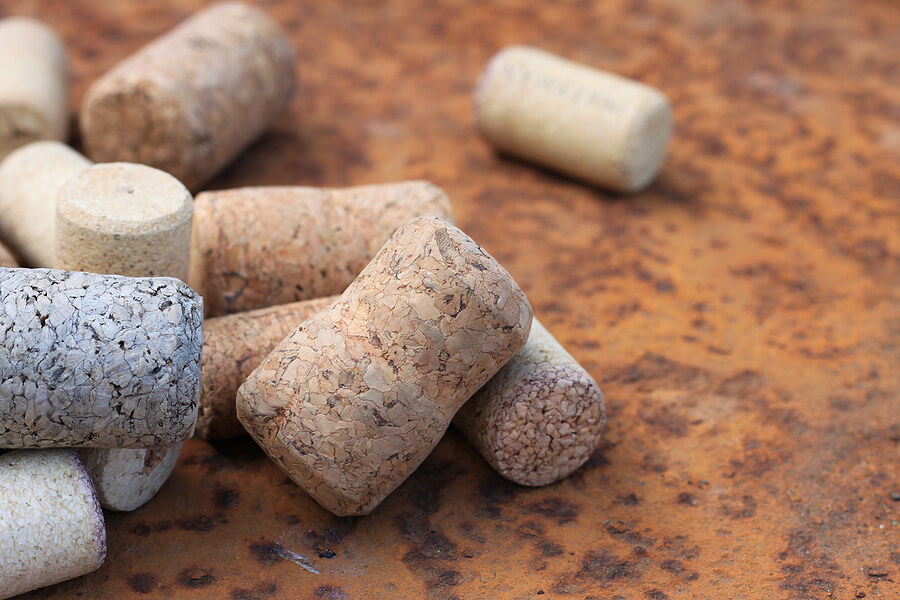 Although wine corks are made from natural materials (oak), their recycling process differs from that of other materials, meaning many councils do not accept them in their household recycling collection.
If you have a home compost bin, you can put your wine corks here. They can also be used as mulch on plants when chopped into small pieces.
Cork recycling schemes have attempted to address the issue of waste in the wine industry, launching a service which allows people to send in their old wine corks.
Recorked UK is the most popular scheme, and they also donate a portion of their profits to nominated charities. Some of your corks will even be donated to schools and organizations for use in craft projects.
Majestic Wine also launched an ambitious scheme, running the UK's first-ever cork harvest. Partnering with the Portuguese Cork Association (where many natural corks come from), customers will be able to pop their wine corks into recycling bins in-store. They will then be handed over to the Eden Project and used for enriching soils and protecting roots.
Want to know what happens to your empty wine bottles? Learn how Forge Recycling can help take care of your glass waste here.
6 craft ideas for upcycling wine corks – The Waste Management & Recycling Blog News
6 craft ideas for upcycling wine corks – The Waste Management & Recycling Blog Resources