Can I Recycle Bubble Wrap?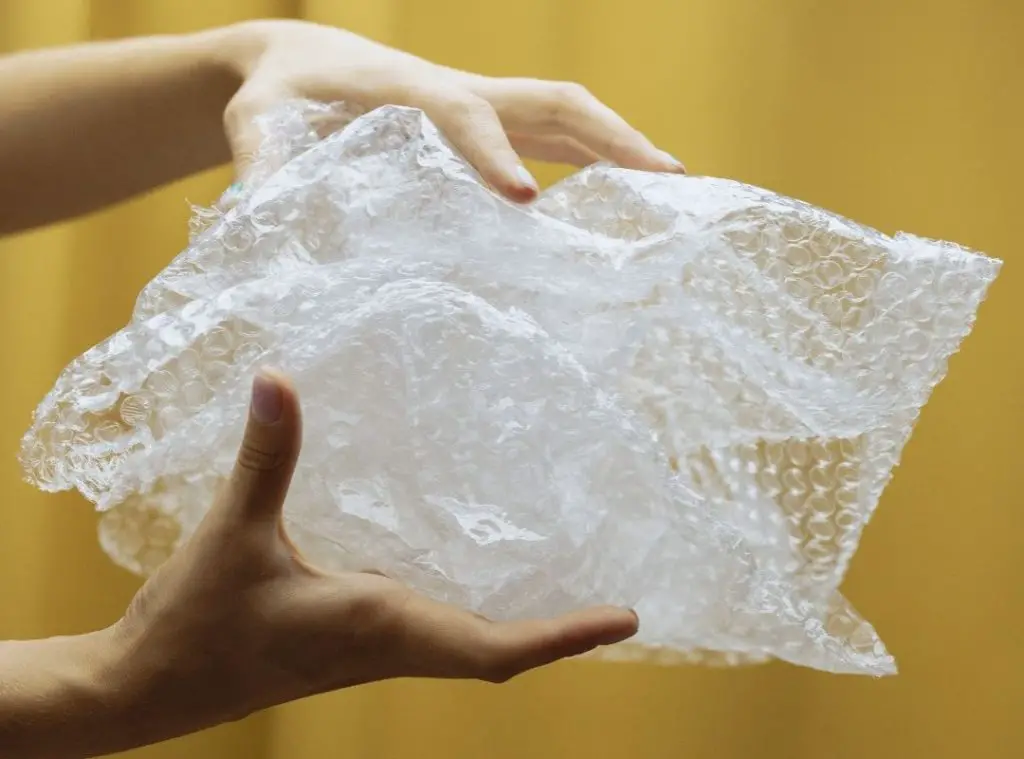 What can you do with leftover bubble wrap? You shouldn't put it in your curbside recycling, because it is considered a "tangler." Meaning it will end up wrapped around the spinning discs that sort your recyclables and cause major headaches for the MRF (Materials Recovery Facility). Here are your options for recycling bubble wrap.
Recycling Bubble Wrap
Bubble wrap is considered "plastic film." Plastic film cannot be recycled with other plastics, but it can SOMETIMES be taken to special drop-off locations for plastic film recycling.
Plastic Bag Recycling Bins: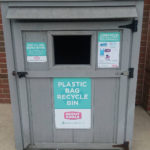 There are plastic bag drop-off bins at many stores like Giant Eagle, Target and Lowe's. If you are in the United States, you can find a drop-off bin near you by using this search tool on Plastic Film Recycling. The types of plastic you can recycle in these bins includes:
Important Update to Recycling Bubble Wrap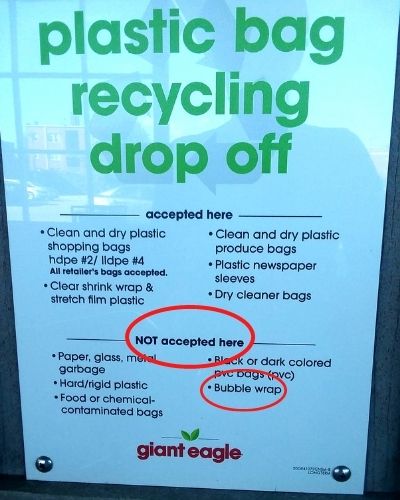 I have been taking my bubble wrap along with plastic bags and other types of plastic film to my local Giant Eagle for years. Bubble wrap was specifically listed as an acceptable film for a long time. Then sometime in 2021, I noticed that they updated the signage, and now it specifically says that bubble wrap is not accepted (see photo).
I checked with my contact at the solid waste district here, and she was confused because she was under the impression that our plastic bags are taken to Trex, which lists bubble wrap as acceptable. I have not been able to get a definitive answer on this, but I have to assume that if Giant Eagle now lists bubble wrap as not acceptable, then I'd better not drop it off here anymore.
I think it probably has to do with the fact that there is so much air in bubble wrap, and it takes up too much space in the truck by weight, reducing the cost effectiveness of shipping it. During Covid there was an increase in packages being shipped to homes and an increase in bubble wrap being dropped off. Perhaps it became too much. But I'm just speculating, I don't know for sure what caused this policy change.
The upshot is, next time you go to drop off your plastic film for recycling, check the signage to see if it is still accepted. Locations may vary in what they accept.
Does Plastic Wrap Really Get Recycled?
This is a good question. The makers of plastic wrap certainly want you to believe that it is. They know that consumers want to be more sustainable, but they also don't want you to stop using plastic, because that is how they make their money. So for all we know, these recycling bins might simply be a way to make consumers feel better about all the plastic film they are using. Without following the plastic wrap in that bin to see where it goes, it's pretty tough to know whether it's actually getting recycled. My contact at the solid waste district says that the stuff collected in our local bag bins does go to Trex and get recycled into new products, so hopefully that is true.
Why not donate your old bubble wrap?
If you have a bunch of leftover mailers or other packing materials, there are plenty of people who would love to have them. You could offer it to a local business that does a lot of shipping. You can also post it on BoxGiver, which helps people with extra packing materials find others who can use them. But I find that an even easier, more local option is to post it on your local "Buy Nothing" group where people give away items they no longer need. Where I live, almost anything offered up on the list gets snapped up immediately, so give it a try!
For more tips on recycling shipping and delivery packaging, visit A Guide to Recycling Packing Materials.
[ Originally posted 5/24/2021, Updated 1/15/2022 ]
Can I Recycle Bubble Wrap? News
Can I Recycle Bubble Wrap? Resources