Green Living Gifts – Green and Grumpy
Disclosure: This post contains affiliate links. That means that if you click on one of them and make a purchase, I may earn a commission. Thanks for your support!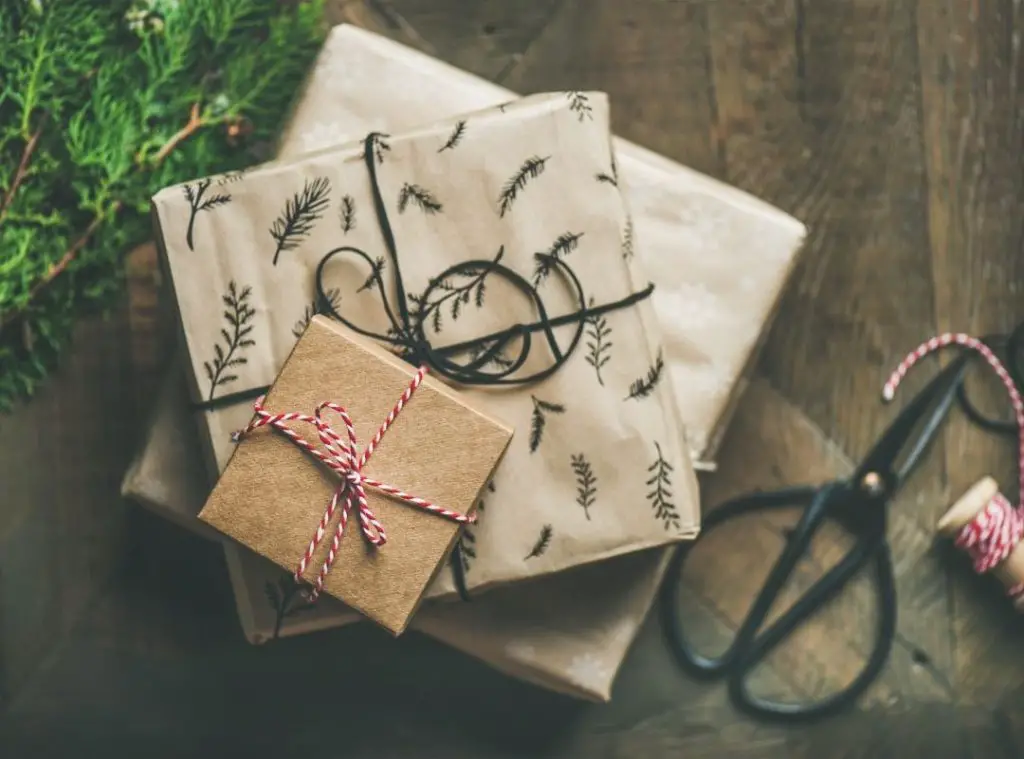 For the holidays or any special occasion, we've got sustainable, upcycled, and eco-friendly green living gifts that you can feel good about buying.
Zero Waste Kitchen Gift Set
This kit is a great way for you or anyone on your gift list to start their plastic-free journey. ZeroWasteMVMT has compiled a beautiful collection of all their zero waste favorites and best sellers into one box. This kit is specifically put together to help you reduce waste in the kitchen by eliminating the need for paper towels, liquid dish soap, plastic baggies, synthetic dish sponges and plastic dish brushes!
Eco Friendly Lip Balm
Happy Plant Oils makes this Eco Friendly lip balm from 100% organic beeswax. Protect dry lips with this balm made using natural essential oils and flavors. It's eco friendly, organic and has all natural ingredients. Plus, the paper tube is biodegradable and compostable. With tons of flavors to choose from, these make a great stocking stuffer or a little treat for yourself or a loved one!
Wildflower Seed Bombs
What a cute gift for the gardener in your life by Free Mountain Designs! Wildflower Seed Bombs are plantable biodegradable hearts that are individually handmade and packed with a curated variety of both annual and perennial wildflower seeds. Given as a gift (or enjoyed yourself), they should be planted in loose soil, watered, and in just a few days, sprouts emerge. From each seed bomb, a burst of continuous blooms will grow and attract pollinators like hummingbirds, butterflies, and honey bees. If conditions are right, the flowers will come back year after year!
Plantable Notebook
What a unique way to journal your thoughts, and then plant them and watch them grow with this plantable notebook! Each of these notebooks by EcoLifeGreen includes 70 recycled lined pages(140 sheets) printed on 100% post-consumer paper and a seed paper cover. When the recipient is finished with the notebook, they can plant the cover or the entire book and grow a pot of beautiful wildflowers. Each notebook also comes with a plantable pen!
Eco-Friendly Housewares Set
This gift set by BrightSideOrganics makes a great housewarming or special occasion gift for anyone who prefers natural and non-toxic products. Customize your kit with several different gift box options. Boxes include options with a zero-waste dish bar set that includes dish bar, palm brush and choice of ceramic Ramekin or Bamboo soap dish, an 8 ounce soy scented candle, crocheted cotton pot holder, organic goats milk soap and more.
Reusable Fabric Gift Bags
Now that you've got your green gifts purchased, you'll want to wrap them. How about skipping the wasteful wrapping paper (much of which is unrecyclable) and use one of these cute fabric gift bags by Etsy seller CreativeJuicesfromR instead? She has a variety of different patterns and colors available for all occasions and the recipient can reuse them for their own gifting.
Visit my Etsy Favorites page for even more sustainable, eco-friendly, green, natural, low-waste products and gift ideas.
Green Living Gifts – Green and Grumpy News
Green Living Gifts – Green and Grumpy Resources