Slow Moving Water for Cheap Electricity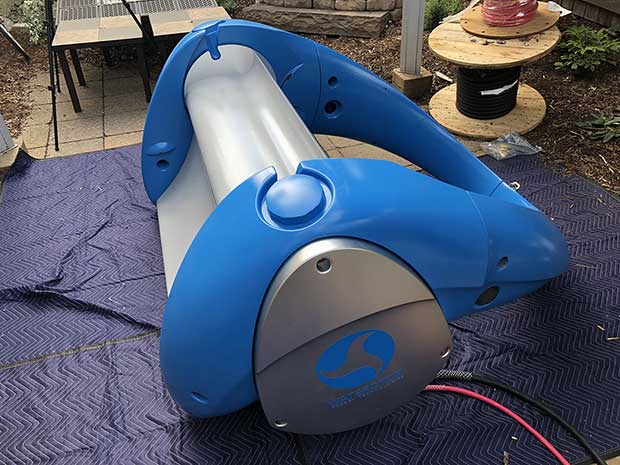 The green tech experts keep innovating amazing systems to serve the communities for a cleaner and green Earth. A recent invention to this list has been added by Waterotor Energy Technologies, Inc., which is a notable hydrokinetic energy company. The prime mission of this company is to harness the powerful, untouched sources of energy in the world that exist near canals, rivers, and ocean currents. The new patented technology from the company promises the development of cheap electricity from the slow-moving water currents.
The company was established in the year 2011, and they started their journey with a goal to design optimum renewable energy solutions that could serve rising demands at a global level. Mr. Ferguson, CEO of Waterotor Energy Technology, Inc., led his experienced team of professionals in the design and development of innovative Waterotor systems for the past ten years. Their main goal was to design a cleantech boom that could provide the cheapest source of energy to the world. Ultimately, Waterotor has designed an innovative system that could convert almost two-thirds of the energy from slow-moving water into electricity. This system works effectively even with water moving at the speed of 1 mile per hour.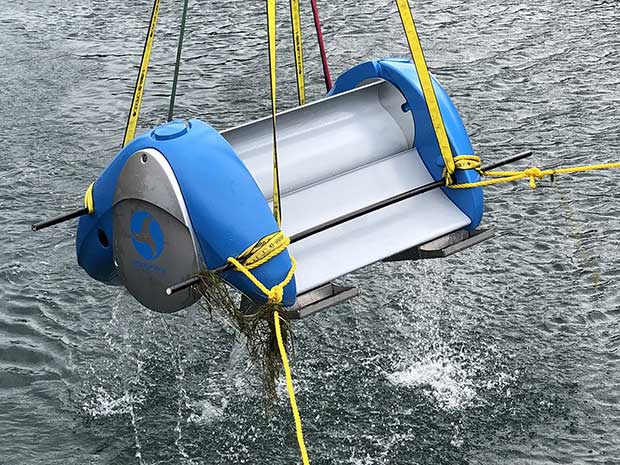 Mr. Ferguson recently revealed that the patented technology is now ready to work with rivers, oceans, and even with under-ice water. And the best part of this innovation is that it can work without even causing any harm to the fishes living within water sources. The innovators believe that this technology has brought some trusted solutions to the existing problems in society and the environment. This new era's energy production system could work efficiently in all conditions while offering great returns.
The company is now ready6 to supply affordable electricity to almost 1.2 billion people with their innovative low-cost solution. It is important to mention that slow-moving water is present in almost 71-percent of the planet, which was otherwise unusable for energy generation. But this latest breakthrough in the technology sector has changed the scenario and people can now access economical and affordable electricity from slow-moving water.
The company has also partnered with the United States government to lead projects at Massachusetts' Cape Cod Canal as well as in Louisiana. Other than this, Waterotor is also establishing connections with the top industries in the gas and oil sector to help them to design low-carbon business models to serve environment-conscious communities in the near future. This innovative technology has lots of potential, and it could enable global market penetration within very little time.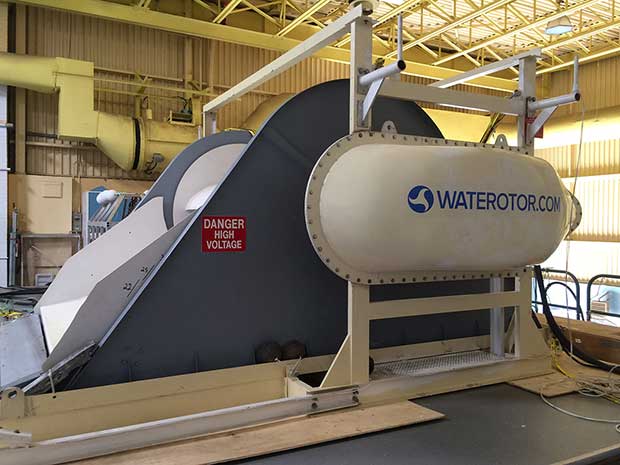 Over the years, no existing water energy device has succeeded in producing high energy from the low speed of flowing water. As water is 830 times more powerful than the wind, it means there must be some way to harness an enormous amount of energy from this source. The Waterotor experts have found a way to extract that energy without even interfering with the boats or marine life. The innovation has completed its final phase of development just recently, and this environment-friendly system is now ready to provide renewable energy solutions at a low cost.
Citations
https://www.forbes.com/sites/robertreiss/2021/06/28/canadian-companywaterotorhas-designed-new-disruptive-clean-tech-to-produce-low-cost-electricity-from-slow-moving-water/?sh=4eb7361618a0
Slow Moving Water for Cheap Electricity News
Slow Moving Water for Cheap Electricity Resources