Sony Prototype SUV is an EV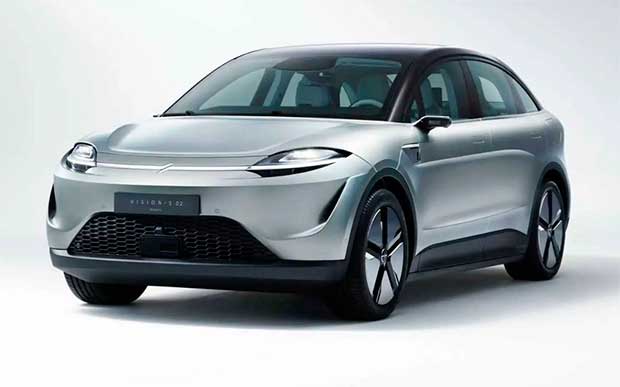 While most know Sony for their production of world-class technology we use at home, such as televisions and video games consoles, they are involved in far more than these industries. Indeed, Sony has long held an ambition of getting into the vehicle market, and their latest step in this direction looks very exciting indeed. The Sony Vision S 02 SUV has been revealed, showing Sony's step into the electric vehicle world to be one of immense ambition and opportunity.
The development of this EV concept, the second that Sony has produced, is one that has many people talking already. This is a huge step forward for the company, though, as they begin 2022 with what feels like their biggest announcement in many years. The development of this concept vehicle has already garnered quite a lot of interest from those in the auto market. The Japanese tech giant has long been interested in getting involved in the industry, and now looks to have made the decision to do so.
Sony Mobility Inc. – the body for their new auto department – will be established by Spring. Sony intends to move into the EV market as soon as possible, and this concept could even be capable of production this year. The introduction of a semi-autonomous tech system onboard helps to add a true Sony feel to the car, combining their tech expertise with modern auto innovations to create a very happy mixture indeed.
The design itself has been heavily influenced by sedans, making it a change from many other SUV concepts in the EV market. It retains much of the same ideas of various other SUVs on the market, too, though, including a very specific two-tone color scheme that simply screams 'Sony' in its overall look and feel.
Powered by modern technology
The most exciting part of Sony heading into the tech world like this, though, is their ability to manipulate and utilize technology for the benefit of the user. This car is going to be loaded with high-end technology and is being described as being semi-autonomous. This vehicle aims to try and rival other semi-autonomous vehicles in the market, such as the Tesla Autopilot system.
Driver monitoring will be crucial to this, though, ensuring that drivers simply cannot drift off and let the car do all the heavy lifting. This is, though, a deeply exciting development and there are even some nice stylistic touches which are sure to impress the majority. For example, Sony are ensuring that a bespoke engine sound system is included so that users can ensure their car makes the sound they feel most comfortable with.
With over-the-air software updates brought about 5G tech, too, this looks to be among the most modern SUV concepts we have seen in the EV market yet. Indeed, there are even reports that it will provide remote video gaming access for anyone with a Sony PlayStation. This really does go the extra mile in making sure that the technology Sony brings to the table can be a game-changer within the auto industry for all the right reasons.
Citation
https://www.marketwatch.com/story/sony-announces-new-electric-vehicle-unit-rolls-out-prototype-suv-at-ces-2022-11641356454
Sony Prototype SUV is an EV News
Sony Prototype SUV is an EV Resources